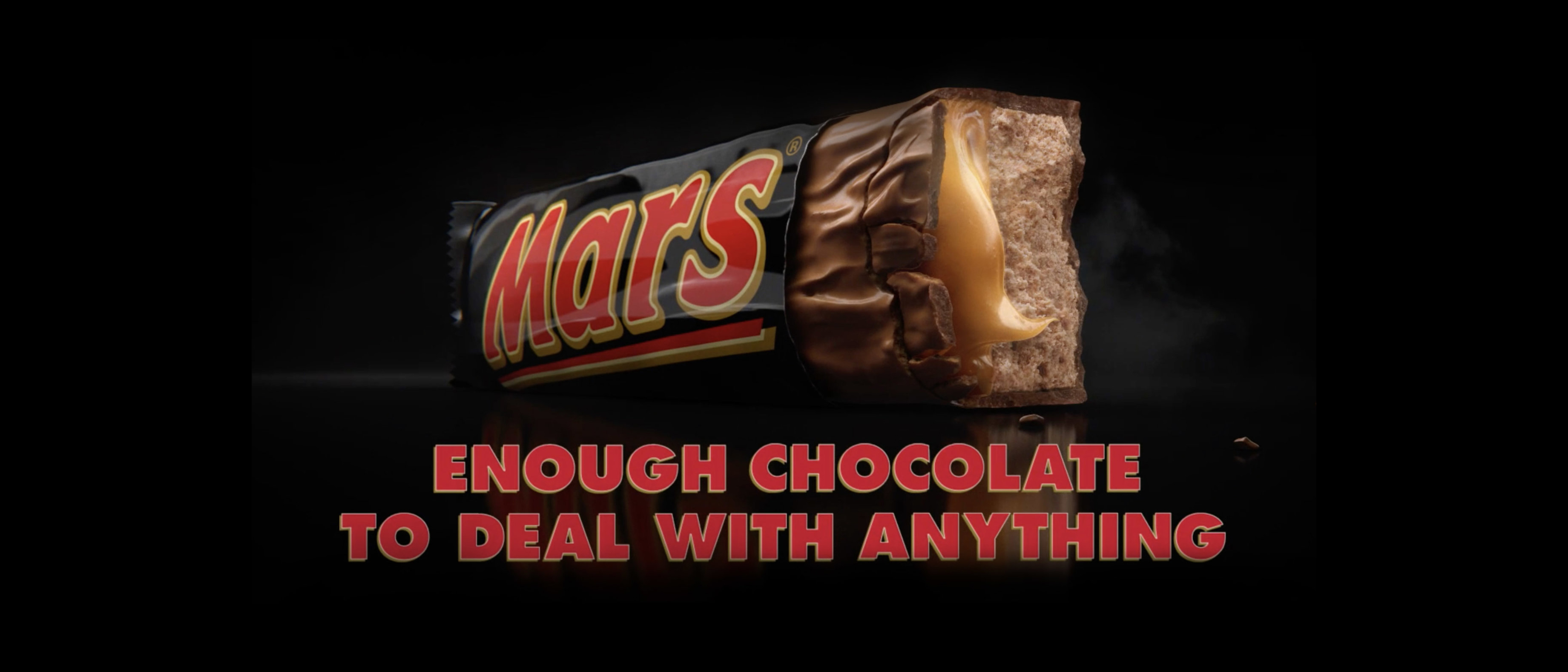 For a long time Mars was positioned as the Chocolate bar that gives you energy. However with no real 'energy' credentials it began to lose relavence in the sea of guarana and caffeine infused products. 'Enough chocolate to deal with anything' aims to move away from this idea and instead enbrace what chocolate is. Comfort food. This global platform reposition Mars as the chocolate bar that helps you feel comforatable in any awkward situations.

Using google search terms the campaign was given cultural relavice online.


The edits were also adapted for social.